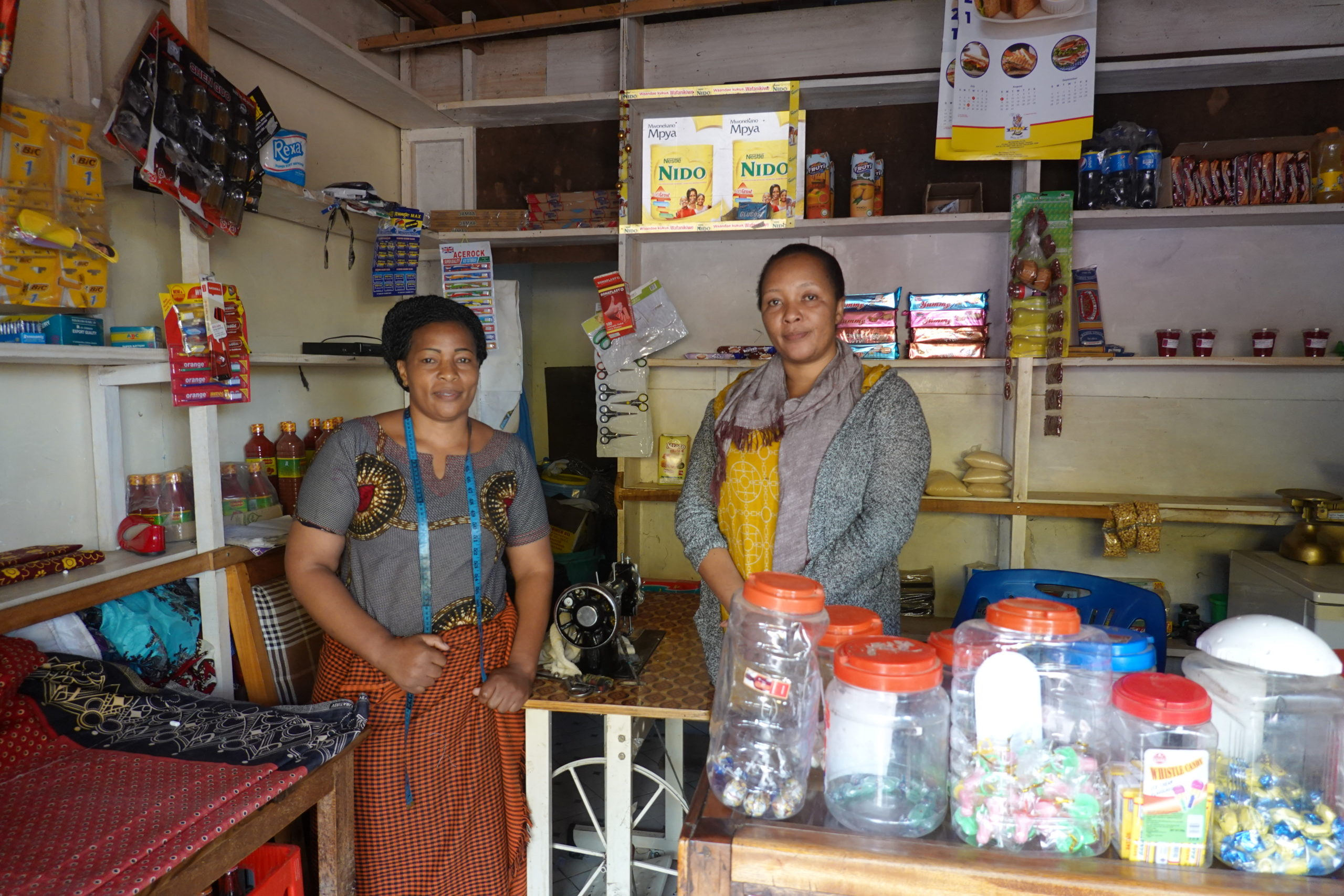 Please meet Joyce en Aneth, Neema, Regina, Lilian en Mary
Joyce John Samke en Aneth Richard
Women from Pamoja Nguvu/Together Strong also work together. Sometimes it is their own choice, like Joyce and Aneth did. Together they rent a shop, where Aneth sells snacks and Joyce sews clothes. But our team also advises in certain cases to work together.
Neema Nauma James, Regina Gasper Mushi, Lilian Agrey Mgonja, Mary Joseph. Macha
Neema, Regina, Lilian and Mary are tailors and have a small business at home. But because they live in remote areas, our team has advised that they also work two days in the market, so they can expand their clientele. They work together on the market: rented a location together, bought fabrics together. And all four have a machine where they practice their own sewing technique. So they are not competitors of each other, but colleagues.